As one of the top sellers on Etsy (in our category) people often ask me, "is it worth selling on Etsy?" and the answer is a resounding YES!

Learning how to sell on Etsy can seem challenging, but that's exactly why the opportunity to make money on the Etsy marketplace is so huge. In reality once you understand what top sellers on Etsy are doing to create top selling Etsy items, it's not difficult to figure out how to create your very own best sellers on Etsy!

Are you ready to learn how to make money with Etsy without ever picking up a sewing needle?

Etsy – What can you sell?

Unlike other online marketplaces, there are strict guidelines as to what people can sell on Etsy. Here are the 3 general categories that are allowed on Etsy:
Handmade items
Craft Supplies
Vintage Goods
I know, right now, you're probably thinking, "But, Peter I'm an online marketer! Not a crafter. What the heck am I supposed to sell on Etsy?"
Well, first let me tell you what not to sell on Etsy. Cheap, mass-produced products from Ali-express.

Sorry dropshippers, dropshipping with Etsy is frowned upon. You'll face a swarm of angry customers if you even try dropshipping with Etsy. Furthermore, your shop will eventually be shut down by Etsy.

But, what you can safely sell on Etsy is (drumroll….) Print on Demand products!

Etsy Print on Demand

Etsy Print on demand is every bit as simple to setup as Teespring or Shopify, but Etsy has one huge advantage over other Print on Demand platforms.

Millions of hungry Etsy marketplace buyers!

My own Etsy print on demand shop generated over $200,000 in sales last year. Sure, it took hard work, but there certainly wasn't a lot of risk, and it cost hardly anything to get everything rolling.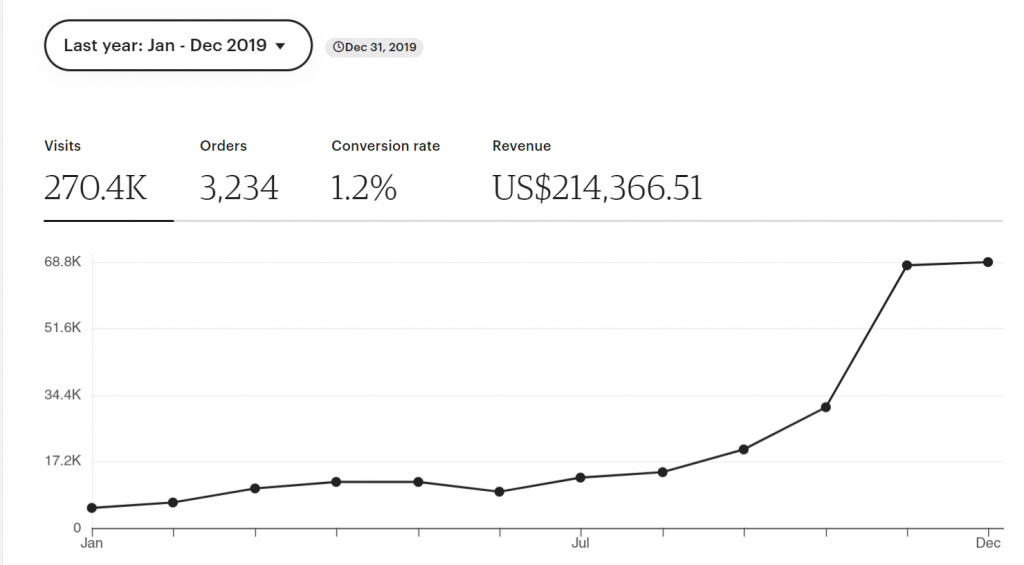 It costs a mere $0.20 to list a product on the Etsy marketplace and have it be potentially seen by thousands, or even millions of people who are specifically looking to snap up a unique niche specific product like your print on demand t-shirt, or mug. That means no more wasting money on expensive ads just to see what works. All it takes is $0.20, some patience, and some Etsy SEO elbow grease to get your product/design in front of tons of hungry buyers. Sounds exciting doesn't it?

Right now you may be wondering how you can get started making money with your very own Etsy print on demand shop, and I have good news! This is only the first in a series of Etsy print on demand posts that will give you the insider info, tips, and tools you need to launch a successful Etsy print on demand shop!

Continue on to the next post to learn how to open your Etsy Print on Demand shop and set it up in a way that will take away all of the heavy lifting getting your Print on Demand designs listed on Etsy.